Question:
"Would you rather change or stay the same — even though you are unhappy?"
Answer:
"Most people would rather continue to be unhappy in their present circumstances than change."
Why:
"Because change is hard."
Beyond the Box takes change seriously by using fun and humour!
Beyond the Box uses fun and humour to help you change. Research shows that fun relaxes the brain and boosts moments of insight.
Our team-building exercises enable you to loosen up and build trust among yourselves.
That's when positive thinking begins to take hold, ideas start to flow – and your team becomes more comfortable with change.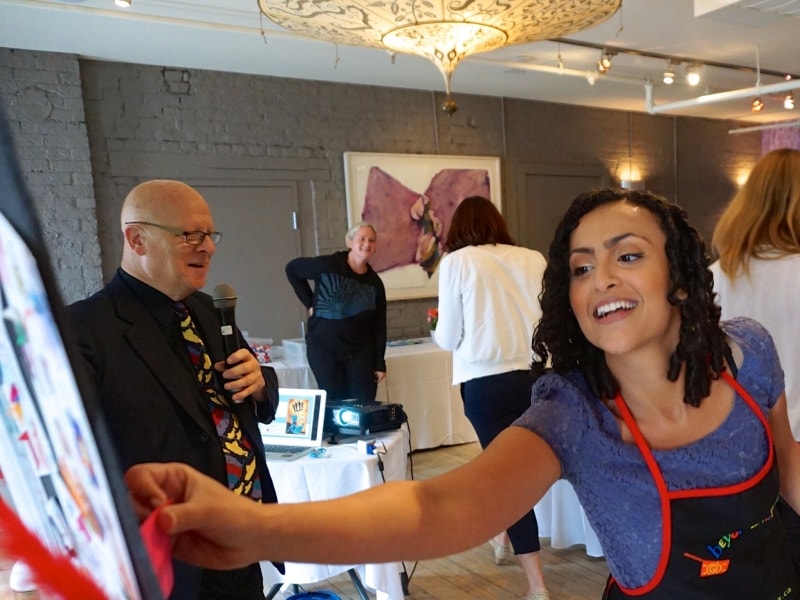 The Beyond the Box

™

Positive Approach to Managing Change will:
Empower employees to improve their ability to adapt to new and evolving circumstances
Foster collaboration
Build trust among team members
Get buy-in
We also work with management to help embed a genuine commitment to sustaining the change
The tendency to revert to old habits is as strong as the pull of gravity – so processes must be put into place to sustain the intended changes.
Setting goals and instituting accountability procedures

Reducing fear of failure by framing set-backs as learning opportunities
Allowing 'stepping outside one's comfort zone' to be a palatable option

Implementing innovative prompts and rewarding successes along the way
"Beyond the Box engaged an extremely creative group on high-level changes and delivered a program that will drive results. Thank you! BTB truly one of a kind"
Beyond The Box is truly one of a kind. I had a very important off-site to plan for – one in which I needed to engage an extremely creative group on high-level changes. My first call was to the folks at Beyond The Box. Having worked with them previously, I knew that, not only would I receive the highest professional and enthusiastic guidance, but they would deliver a program that would drive results. And once again, they did.

Heather Senst
Director, Creative Services
Astral Television Networks
Case Study
People began to regard each other as allies with whom they looked forward to working. They were also given the opportunity to unpack the reasons they were fearing change, and to recognize how natural it is to feel this way.
They finally came to see that the change was not only necessary, but would eventually make their lives easier –and that the short-term pain would be well worth the long term gain.
Everyone left the workshop with a new feeling about the impending change, and a new-found affection for their colleagues – having seen them in a much more human light.
It was clear that the spirit of collaboration that emerged over the course of the day would be the key factor in allowing them to embrace the change at hand.
Change was finally being regarded as a positive option!