Energize your team to think
Beyond the Box™ offers unique 'experiential' workshops and creative seminars which allow participants to learn practical ways of doing things differently.
Fun, laughter and learning -by-doing are the hallmarks of Beyond the Box™ programs. This hands-on-learning will apply to your workplace immediately.
Beyond the Box™ facilitates programs designed to help participants open up to each other — which results in long-term benefits for your organization.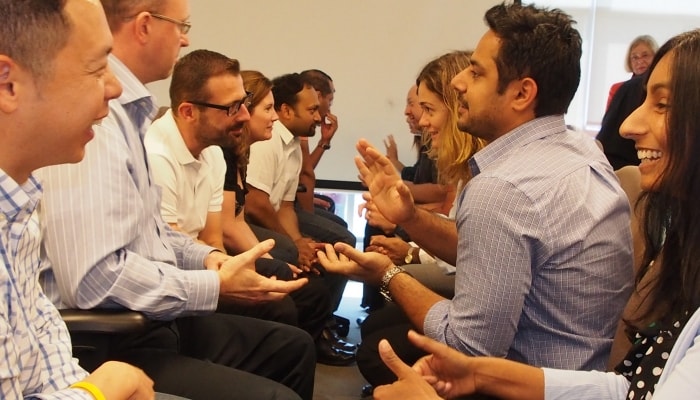 Bring out the best in your team
Find out more about beyond the box workshops
The time we spent with Beyond the Box was short and powerful.
It opened our eyes to what we all have within and are sometimes afraid to let out. Thank you to Lola and Bob for a wonderful, insightful and very worthwhile afternoon.
Sebastian Mizi
Vice President,
Signature Communities
A Magical Day
I could see the team moving from feelings of inhibition and skepticism, to involvement, enjoyment and productive results. The entire day was magical, the results fantastic and practical!
Joanne Gordon
Vice President, Commercial Financial Services,
RBC Royal Bank
Beyond the Box puts the art back into business
Beyond the Box effectively aims directly at imaginative problem solving. It consists of a fresh and new approach surfacing creative instincts of the participants. We all have a core of creativity.
Mary S. Aitken
Managing Director
V E R I T Y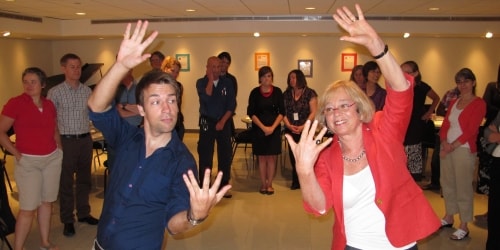 ---
Build a positive workplace
Help resolve conflicts as quickly as they flare up
Enable individuals to express themselves openly
Learn to see others' viewpoints
Improve communications