Conflict Resolution & Morale Building
---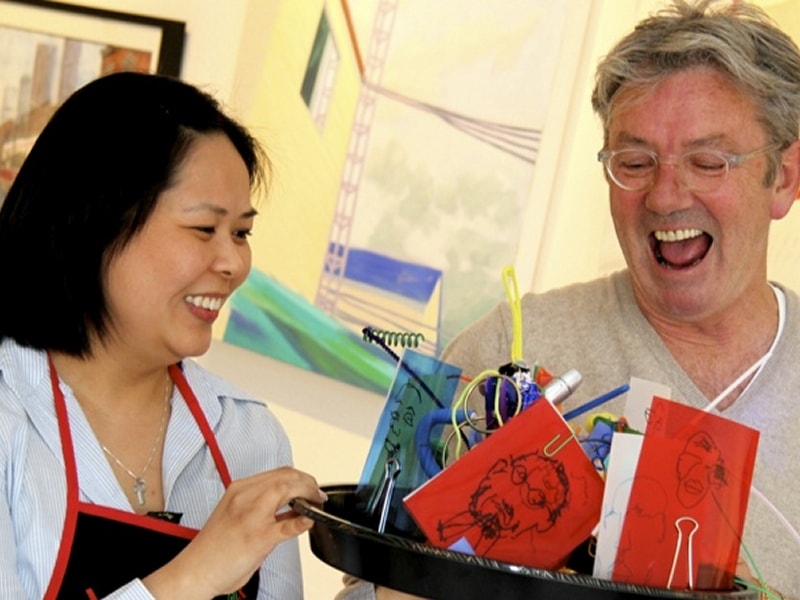 Building a positive workplace culture. Resolving conflicts.
Beyond the Box

™

helps boost morale and productivity.
Managing conflict in the workplace is a critical skill for any leader and employee. Often conflict can be resolved as fast is it erupts as long as leaders recognize the signs.
Open communication clears the air.
From working with many companies and teams in conflict, we have found that lack of clear and open communication often causes dysfunctional workgroups. Companies can face festering resentments from false assumptions, resulting in low morale. A toxic environment often makes the workplace unproductive, inefficient and unpleasant. It can also lead to a high level of absenteeism, lack of engagement and problems with employee retention.
The Beyond The Box

™

Conflict Resolution Workshop Difference
We introduce hands-on exercises, as well as a "circle process" that helps individuals find innovative ways to prevent and resolve conflicts. These experiences will:
Build a positive workplace ecosystem
Enable individuals to express themselves openly
Learn to see others' viewpoints
Improve communications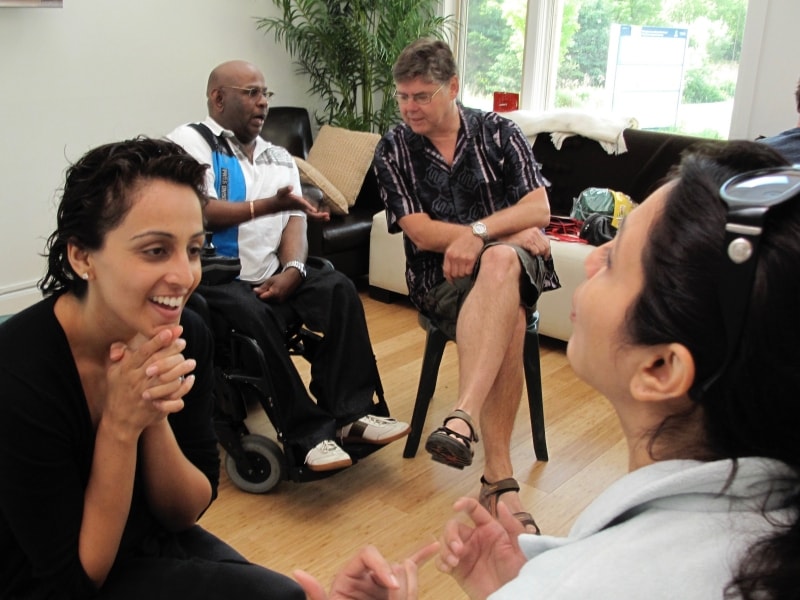 Conflict Resolution Means Building a Positive Workplace Culture. Beyond the Box helps teams develop skills, in a safe environment, that can be used right away.
Learning by doing. Our hands on conflict resolution and morale building workshops allow participants to not only explore and learn creative strategies, but also learn by doing through role-playing activities.
Lessons that can be directly and immediately applied to the workplace include developing skills in:
Active listening

Collaborative problem-solving

Questioning assumptions
Role playing challenging situations

Reframing the challenge at hand

Using the Circle Process for conflict resolution and consensus building
"We have never smiled or laughed so much in one day"
Staff have been giving me wonderful feedback on the retreat. We all agreed that we have never smiled or laughed so much in one day! I also plan on incorporating some of the photos into a photo book.

Laurie Smyk
Pharmacy Department
St. Michael's Hospital
Case Study
Conflict Resolution: Trust Building. Morale Building
Several members of a senior leadership team of a not-for-profit organization lodged complaints of bullying by the CEO with the Board of Directors. Morale was at an all-time low in this small group and trust had been broken. The Board took the complaints seriously but didn't want to lose the CEO.
Was there a way to bring this group and the CEO back together? The Board decided they needed outside help and asked Beyond the Box to work with the team and the CEO.
How do you build trust amongst a group who distrust the CEO and has lost the ability to communicate with each other in a positive and productive way?
Conflict Resolution One-Day Workshop Proves Powerful.
One only had to look at their body language to see the negative impact it was having in the workplace and on morale. They also had never addressed the bullying issues and conflicts with the CEO.
Beyond the Box introduced role-playing exercises, in which teammates and the CEO were coached on how to have challenging conversations with each other. The 'aha' moment came when they recognized that unwittingly their natural tendency was to be negative.
An exercise that surfaced their deeply held values was highly effective in creating a sense of kinship that had never existed before.
They learned that a lack of clear and open communication caused resentment. They learned to see others' viewpoints, which would help them prevent conflicts.
Best of all, the exercises gave them the opportunity to CHANGE in real time. The other 'aha' was –they could do it!!
The workshop helped the group and the CEO see sides of themselves — and each other — that they had never been aware of.
The experience gave them the confidence and ability to change. They also came to know each other as people, not just as functionaries.
The session helped the team see the CEO in a more human light, rather than in a strictly managerial role. It also became apparent to the CEO that he needed to acknowledge his shortcomings and take steps to improve relationships — his communication skills — with the team.